Meet the Powerful, Humble and Graceful…Tytianna N.M. Wells Smith- P2P Louisville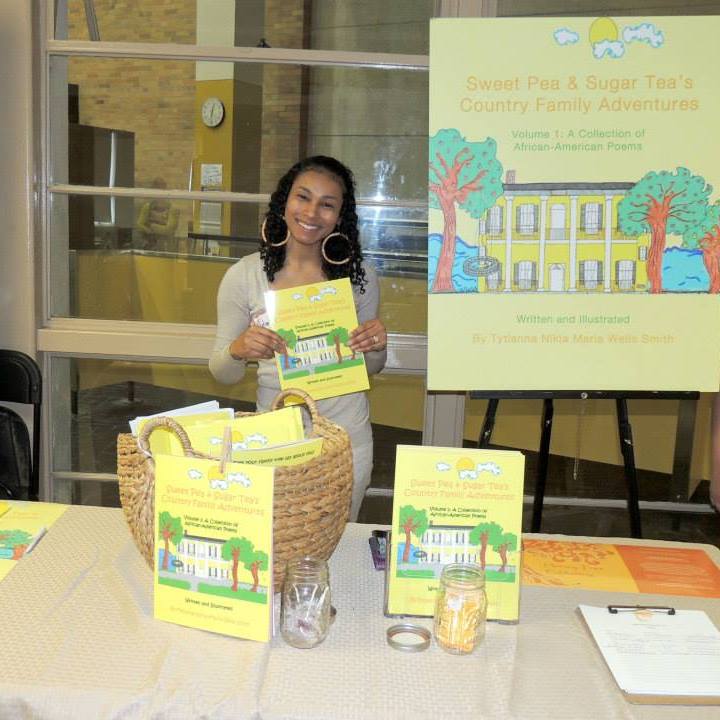 Tytianna N.M. Wells Smith was born in Detroit, Michigan and raised in Louisville, Kentucky. Tytianna holds a dual Bachelor of Arts degree in English and Pan-African Studies and a Master of Arts degree in Pan-African Studies from the University of Louisville. She attended on a full scholarship where she studied abroad internationally, served as an ambassador for social justice as a student writer and artist. She culturally exchanged in Trinidad & Tobago, Beijing, Xiamen and Hong Kong in China, and Morocco and Senegal in Africa during which she developed a deeper sense of advocacy for peace and social justice, and reported her experience to various Kentucky-based news sources.
Alongside her many accolades, she is a poet/ spoken word artist with Roots & Wings Theatre Company, Co-founder of Solidifying Her Evolution (S.H.E!), a feminist choreopoetry group that infused poetry, dance, theatre and music into one production, Member of Bridge Kids, International, Delta Sigma Theta Sorority, Incorporated, Founder of HoneyTreePublishing and author and illustrator of the 4-volume children's book series "Sweet Pea and Sugar Tea's Country Family Adventures: A Collection of African-American Poems" that imparts moral lessons and cultural values through its inspirational character-based stories and creative-arts activities. She travels to schools and community centers to share her books through an interactive multicultural literacy-based program throughout the year.
Currently, Tytianna is a full-time doctoral student, and Graduate Assistant at the University of Louisville. She is also a CLASS Certified Evaluator of Classroom Teacher's (Toddler), and Program Evaluator for the Global Game Changers "Discover your Superpower" Program. She lives in Louisville, Kentucky with her life partner.
You can catch Tytianna taking over our Youtube Channel, Instagram and Twitter this week with a few other movers and shakers. She will share with you her journey of going after what she is passionate about and how it connects to her Purpose. Super Honored to have this AMAZING woman as my BFF!!!
Youtube and Instagram: @PassionToPurpose
Twitter: @P2PLIFE
Limited VIP Tickets Left
Get your tickets before it's to Late
Louisville, KY
p2plouisville.eventbrite.com